J.C.'s Pawnshop is fully licensed to buy, sell and/or trade firearms. We have a current Federal Firearms License (FFL), and current State of Washington Firearms Dealer License. We transfer out of state sales, handle in state private sales, sell, buy and loan on firearms. We are educated with all Federal (ATF) regulations and in compliance for all firearm sales. Federal firearm regulations require an individual to be 18 years of age to handle or purchase a long gun and 21 years of age to handle or purchase a handgun. Background checks are required for all purchases, transfers or redemptions. The 4473 is a federal firearm form that assists the federal government in conducting background checks. The Washington State Transfer form assists the state in conducting background checks for purchasing of handguns only.
Law requires proof of current address when picking up or purchasing a firearm. If your driver's license or ID card does not have your current address, you will need to provide an alternate government issued document. Some examples would be Concealed Carry Permit, vehicle registration or fishing/hunting license.
Business requirements to handle firearms:
Federal Firearms License (FFL) renewed every three (3) years.
State of Washington Firearm Dealer License renewed yearly.
State of Washington State Patrol employee background checks yearly.
Customer requirements to pick up or purchase firearms: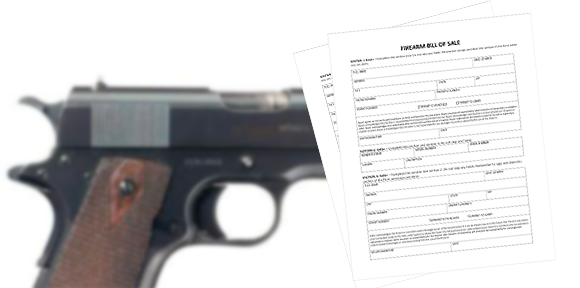 Loan procedure; only a 4473 is filled out for either long gun or handgun. Customers are not required to fill out a Washington State Transfer form to redeem their own handgun.
Retail sale procedure; the federal 4473 is filled out for every long gun and both a 4473 and Washington State Transfer form are filled out for every handgun. If a customer has a current Concealed Carry Permit, CCP, they are exempt from the mandatory State required waiting period but are still required to fill out both state and federal forms.
Firearm transfers from out of state
- $25.00 long guns & $38.00 handguns plus use tax (8.7%).
Firearm Private Sale transfers
- $25.00 long guns & $38.00 handguns, customer responsible for use tax.